UNITY

Centre
Krakow's Business Complex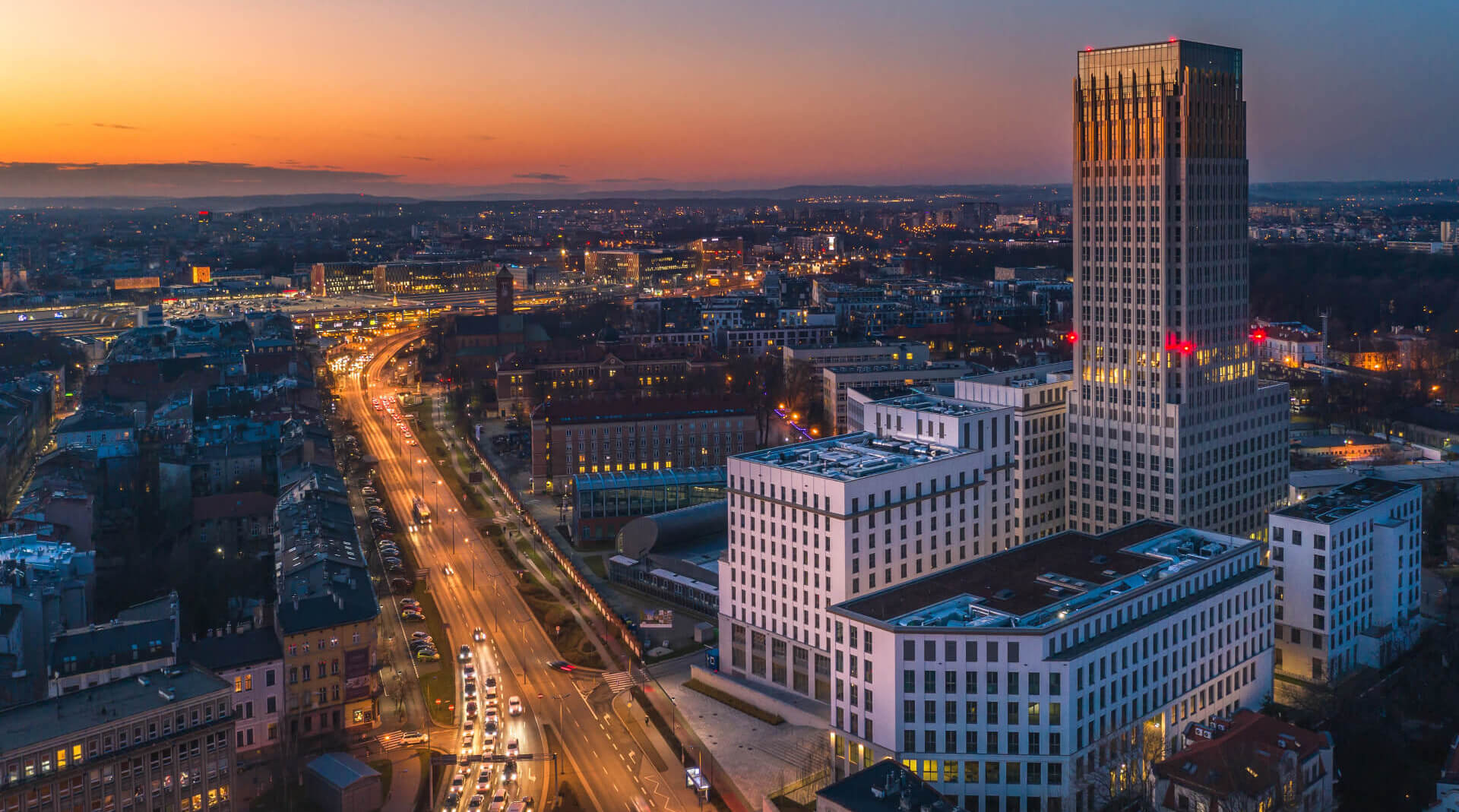 UNITY CENTRE is a 50 000 SQM complex in the heart of Krakow, that includes a 26-floor "AA" class office tower, two office buildings, a four star hotel and apartment building.
The Neighborhood
UNITY CENTRE complex lies prominently on Rondo Mogilskie and is located in a close walking distance from the Main Railway Station with a shopping mall. On top of this exceptional location, you will find yourself between the intellectual atmosphere of Krakow University of Economics and peaceful greenesses of Botanic Garden.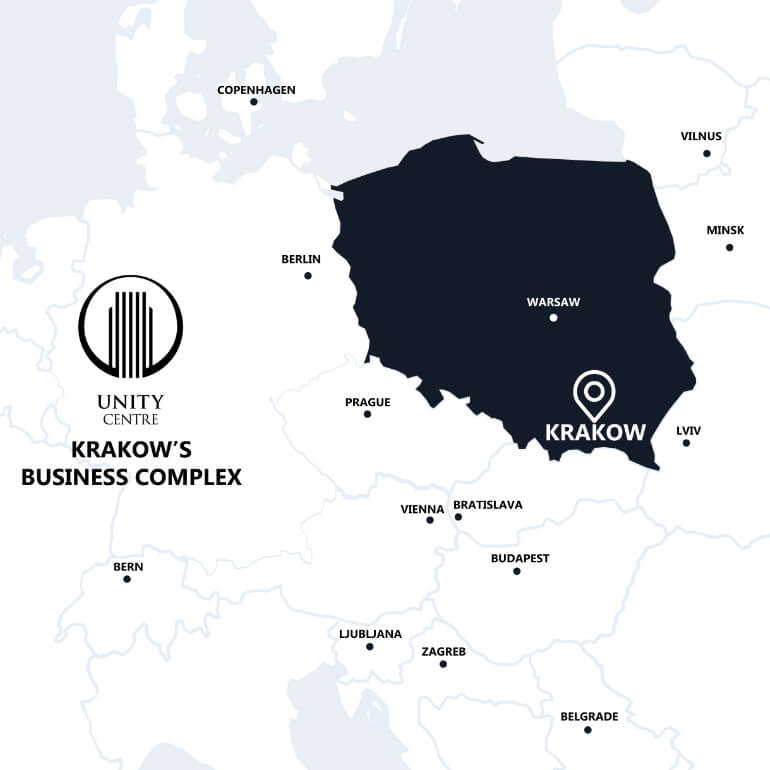 2,8km / 30min
to the Wawel Hill
2km / 20min
to Market Square, The Cloth Hall and St. Mary's Basilica
700m / 5min
to the Main Railway Station
19min
suburban rail 'point-to-point' transfer from the Main Railway Station to Krakow Balice Airport
700m / 5min
to the ''Galeria Krakowska" shopping mall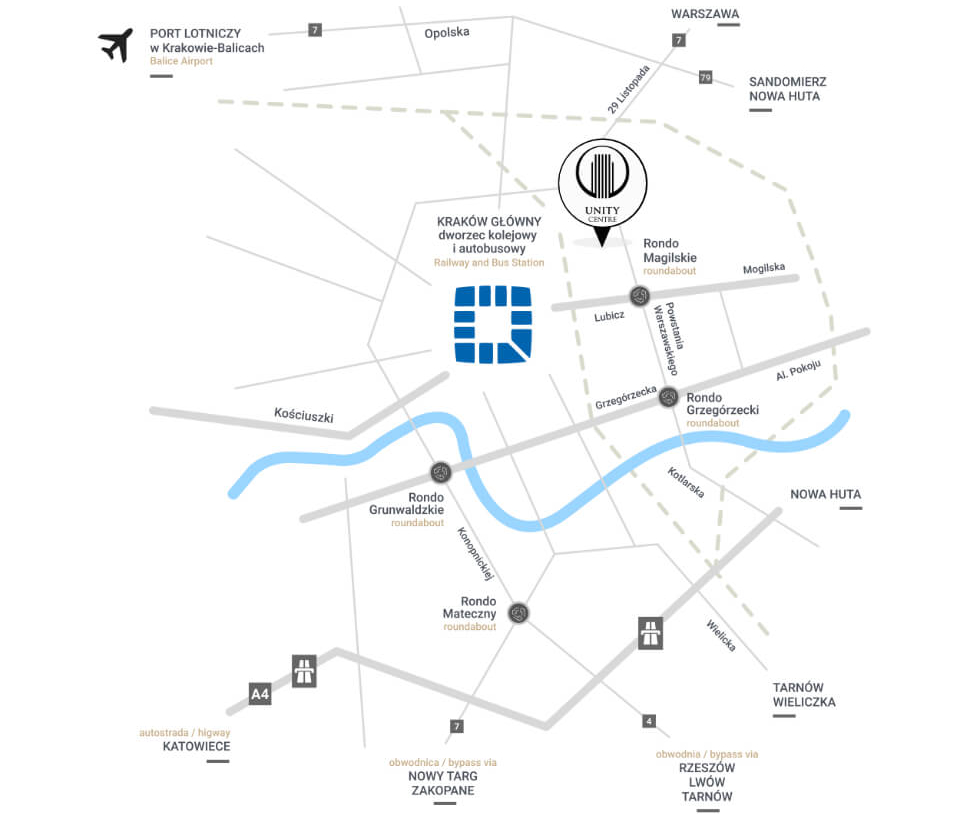 Mobility Hub
Our complex provides easy access to the world. With Balice Airport only a 30-minute drive or 17-minute train trip with Krakow Main Railway Station situated a one kilometer away, 16-24 Lubomirskiego Street is a strategically well-balanced address.
UNITY CENTRE has been designed to support our community with a wide range of transport services.
Commute by foot, bike, scooter, train, bus or car. 400 parking spaces with spots for charging electric cars and 200 cycle racks will make arriving at work a breeze.